The 2022 OCP Rural Champion Award celebrates lawmakers who have provided bipartisan leadership and advanced legislation to improve rural life, support agriculture, and diversify the rural economy. The following leaders have consistently shown up for rural America and value the mission of reopening dialogue, rebuilding trust and respect, and advancing opportunities for rural Americans and their communities.
Representative Tim Ryan (D-OH-17)
Rep. Ryan has shown consistent leadership for rural America by delivering important legislative wins such as the CHIPS and Science Act and the Inflation Reduction Act. These investments in manufacturing and clean energy will bring economic stimulus and good-paying production jobs to rural Ohio. Rep. Ryan was an original cosponsor of the Sgt. Ketchum Rural Veterans' Mental Health Act, which will help serve veterans experiencing mental illness in rural areas. He has a record of working to provide support to farmers and ranchers, strengthen the agricultural supply chain and to bolster rural food systems.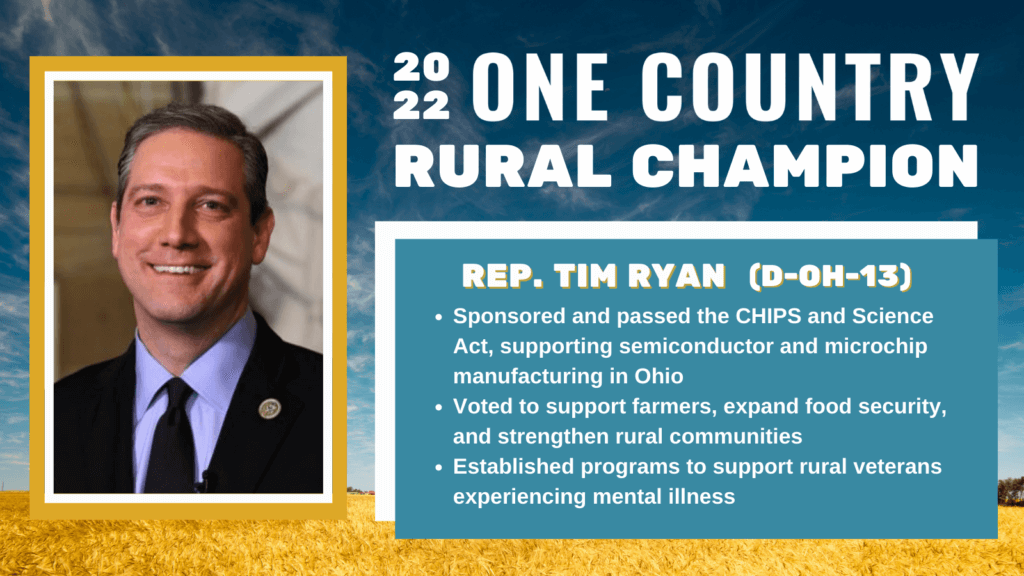 Representative Fred Upton (R-MI-06)
Rep. Upton delivered a significant win for rural Americans through his support of the Bipartisan Infrastructure Law, which is already working in Michigan to rebuild roads and water systems, expand access to high-speed internet, modernize the Soo Locks, and provide significant funding to protect the Great Lakes watershed. Through his efforts to expand rural broadband service and to improve rural drinking water and wastewater systems, Rep. Upton has left a legacy of investment and development for the state of Michigan.
Senator Raphael Warnock (D-GA)
Sen. Warnock has obtained major infrastructure victories to enhance rural development initiatives throughout Georgia. Through his service on the Senate Agriculture Committee, Sen. Warnock also helped secure funding to support rural businesses via job training, business expansion, and technical assistance across the state. He has also expanded rural broadband systems, funded more than 1,500 rural hospitals, clinics, and doctor's offices and helped to address the growing mental health crisis in rural communities.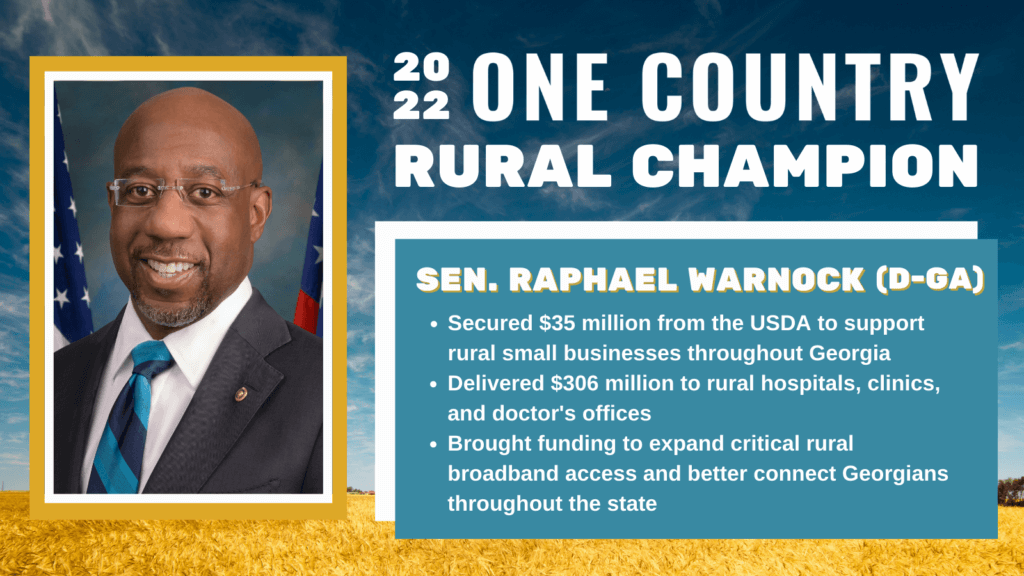 Senator Cory Booker (D-NJ)
Sen. Booker has repeatedly demonstrated his support for America's small farms through a slate of introduced legislation to support the rural economy, environment, and farmers and their families. He was also the original sponsor for the Justice for Black Farmers Act, which directed the USDA to address historical discrimination and inequities in the agricultural sector. In addition to his advancement of agricultural issues, Sen. Booker provided leadership in passing the CHIPS and Science Act, the Fair Drug Prices for Kids Act, the Same Day Registration Act, and in expanding the availability of funds in natural disasters that affect a wide range of communities.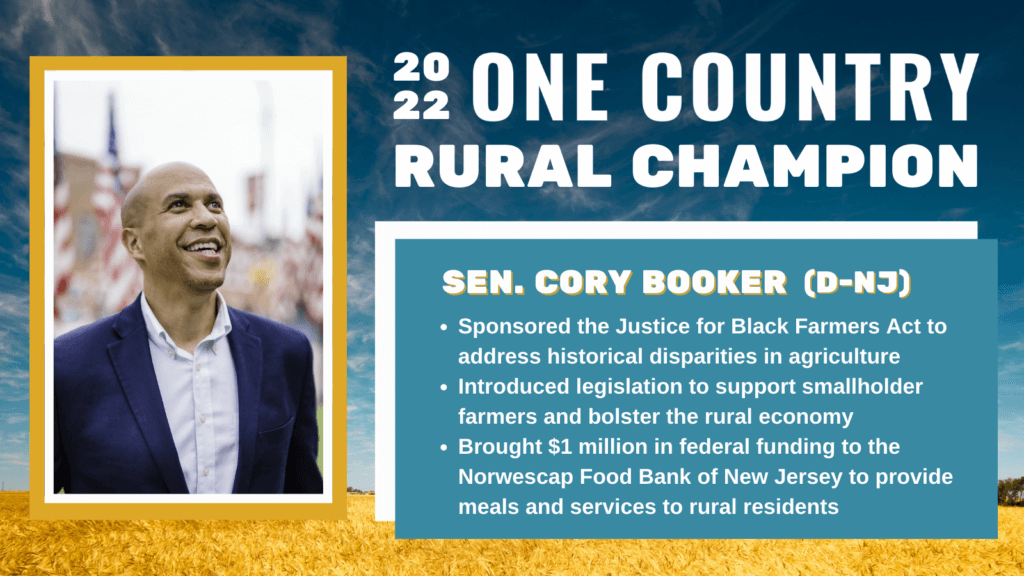 OCP is proud to support these Champions of Rural America who ensure rural America's priorities are reflected in Washington, D.C. and who promote effective and representative policy that provides a voice for all Americans.